Advertisement
Jerseys
By ThomasCvrK

Published on


– Updated at

After presenting the new Juventus home shirt just before the last day of Serie A, adidas has left time and finally unveils the new tunic that Paulo Dybala and his partners will wear on the lawns of their competitors.
Ispirato dal mondo della notte e della musica 🎧💿
Ispirato da Torino ❤️
Ladies and Gentlemen, date il benvenuto al KIT AWAY 2021/2022!@adidasfootball @clubtoclub #createdwithadidas

More: https://t.co/lCYam1qsQu

– JuventusFC (@juventusfc) July 22, 2021
The 2020-2021 season marked the start of a new era in the Italian league with the big comeback of Inter Milan to the fore and the end of Juve's long reign. Despite the course from the Nazionale to the Euro, the club at the 36 Italian championships still remains at the center of Italian news and for good reason, change is needed to find the tops of Serie A. Massimiliano Allegri has already is back on the bench in place of Andrea Pirlo while Cristiano Ronaldo could well pack his bags. It is therefore the summer of all dangers for the Old Lady who is preparing the best for the 2021-2022 campaign where she will wear a brand new ultra original away jersey.
Eye-catching colors and design
After spending 12 long years with Nike, the two-time C1 winner club joined adidas in 2015 and the two entities should have a good story as they are linked until 2027 following the contract extension signed in 2017 which would bring in 51 million euros per season and bonuses to the Old Lady. Since its arrival in Piedmont, the brand with the three stripes does not particularly respect the DNA of the club and does not hesitate to bring a modern touch by reviewing the colors and design of the home jersey. Outside, adidas changes the colors of its tunics over the seasons but this is nothing new since all the great generations of the club have gone through these changes, having neither design nor fixed colors for their travels.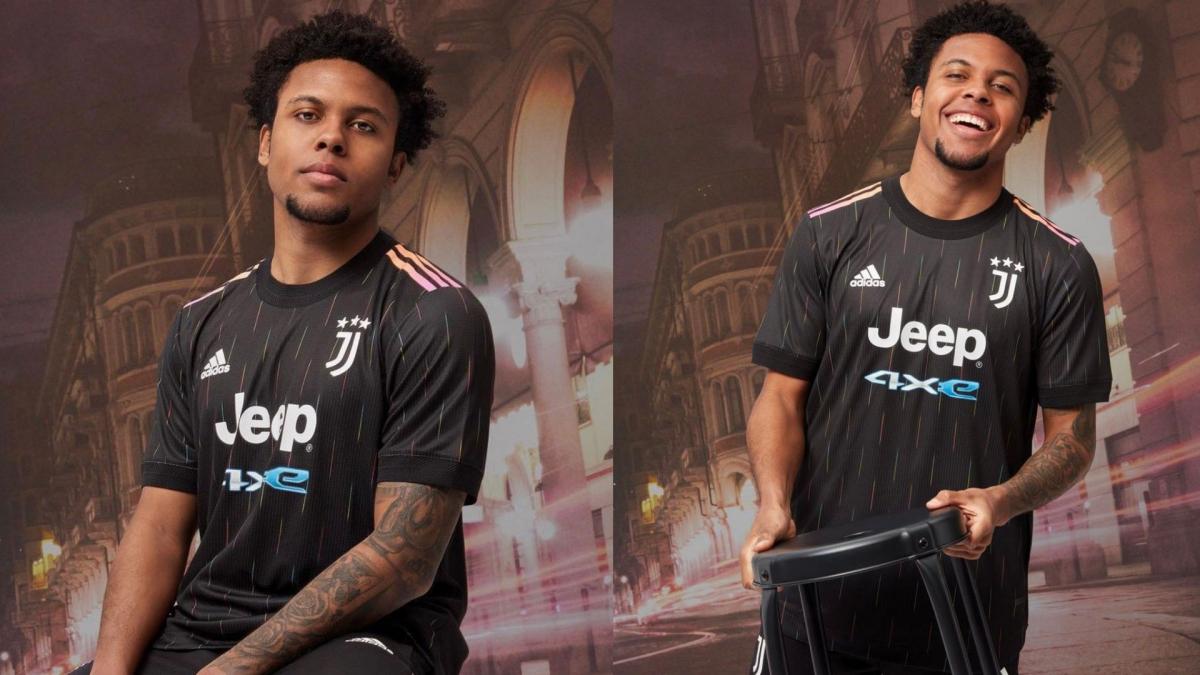 After blue, white, yellow or even pink, adidas today unveils a tunic covered in black for the first time since its arrival, while Nike and previous equipment manufacturers such as Lotto regularly presented this color on the away jerseys. This new tunic, which will be worn far from Juventus Stadium, is distinguished by its design but also by its unique combination of colors.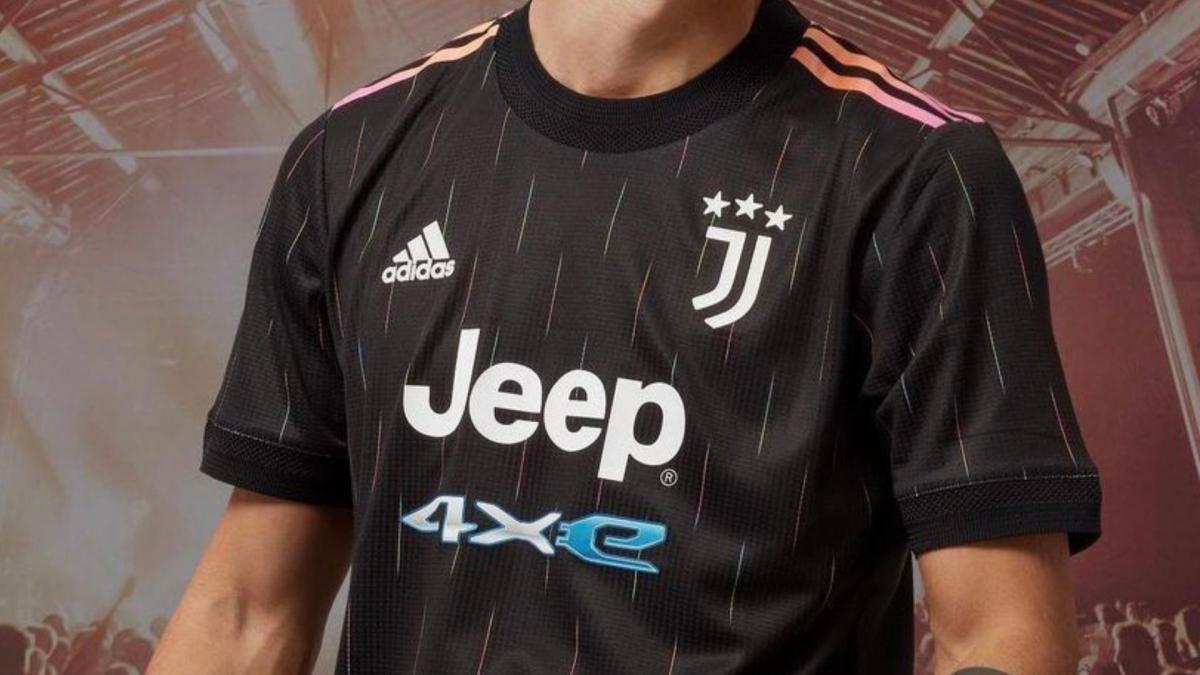 We thus find small multicolored vertical lines on the entire jersey for what could be compared to star wars with this black background which would represent space. A touch of white also stands out on the logos of the club and the supplier as well as on the sponsor jersey while the other great feature of this jersey comes from this orange-pink gradient which covers the three adidas stripes on the shoulders for bring a real flashy side.